power2pcb
WE BRING POWER TO YOUR PCB. FROM POWER TOWER TO POWER SOCKET AND POWER EDGE TO POWER 2, POWER SMD AND TWIST PROTECTION. Discover our products.
APPLICATIONS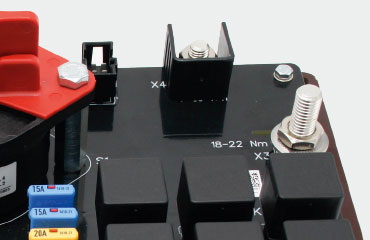 Contact protection on the power tower prevents a short-circuit in the cable lug connected to it if it comes into contact with other components.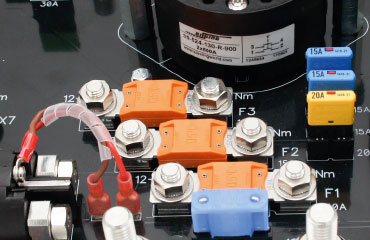 Power Tower M8 with preset spacing to mechanically and electrically connect a mega fuse to the PCB.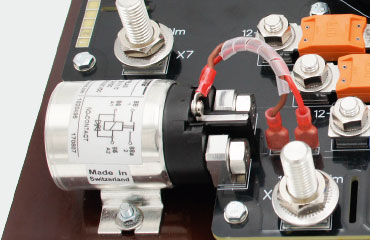 Angled power elements with preset spacing enable a high-current relay to be mechanically and electrically connected to the printed circuit board.