Use Cases
This assembly is a central electrical ciruit board equipped with MTCON Power Elements. It is designed for reliability, ultimate performance and longevity under toughest conditions in construction machinery (in this application: a cold milling machine).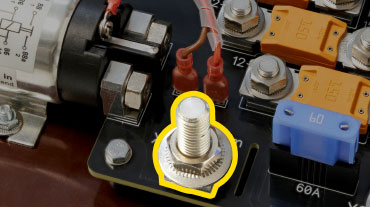 Power Tower
Power connection element available in various construction types (external an internal thread M3-M12; RadSok compatible)

In this picture: MTCON Power Tower M10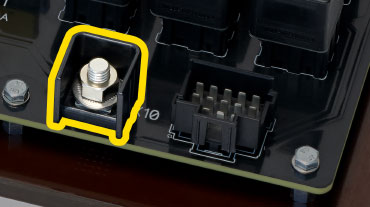 Power Protector
Protection from short cirucit by touch of the the cable lugs connected to the juxtaposed Power Elements.
In this picture: MTCON Power Protector for MTCON Power Tower M6 & M8.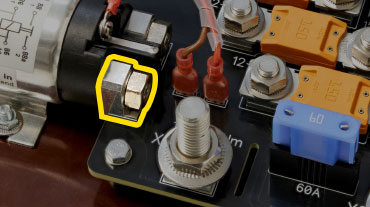 Power Edge
Two angled power elements at defined distance for mechanical electrical connection of high-power relay to circuit board.

In this picture: MTCON Power Edge M8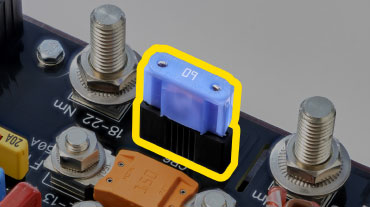 Fuse Holder
Available for all commercial fuses (ATO, Mini, Maxi).

In this picture: MTCON Maxi Fuse Holder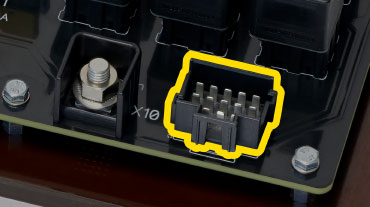 JPT Connector
Large selection of press-fit board-to-wire connectors for combination with all commercially available connector products.

In this picture: MTCON JPT series connector compatible with TE products.