Applications example
This assembly example shows a central electrical ciruit board based equipped with our MTCON elements.
We would like to bring your closer to our product rangers in their areas of application.
For the toughest applications in the construction machinery sector (cold milling machine)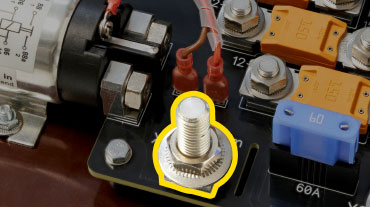 Power Tower
Large selection of power connection elements in various construction types (external an internal thread M3-M12; RadSok compatible)

Example in the picture: Power Tower M10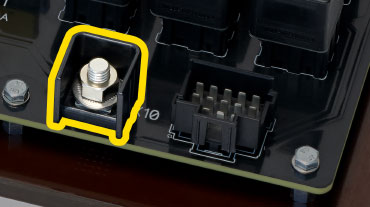 Power Protector
Touch protection for the power element to avoid a short cirucit by touching the cable lugs, which are connected to the juxtaposed power elements.
Example in the picture: Power Protector for Power Tower M6 & M8.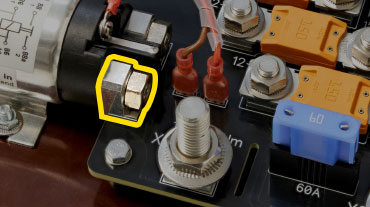 Power Edge
Two angled power elements in the defined distance to mechanically and electrially connect a high-current relay with the circuit board.

Example in the picture: Power Edge M8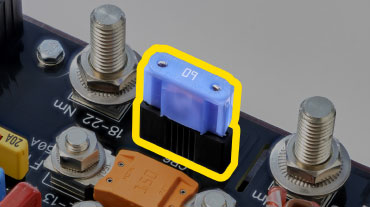 Fuse Holders
For all current fuses (ATO; Mini; Maxi) we have the right fuse holder for your needs in the programm.

Example in the picture: Maxi fuse holder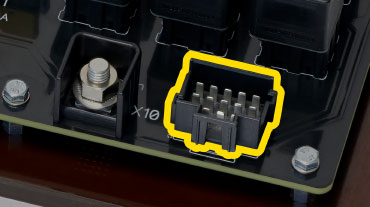 JPT-PCB Connector
Large selection of connectors (board-to-wire) in press-fit technology, which can be plugged into common products of well-know connector manufacturers.

Example in the picture JPT series pluggable to TE products.